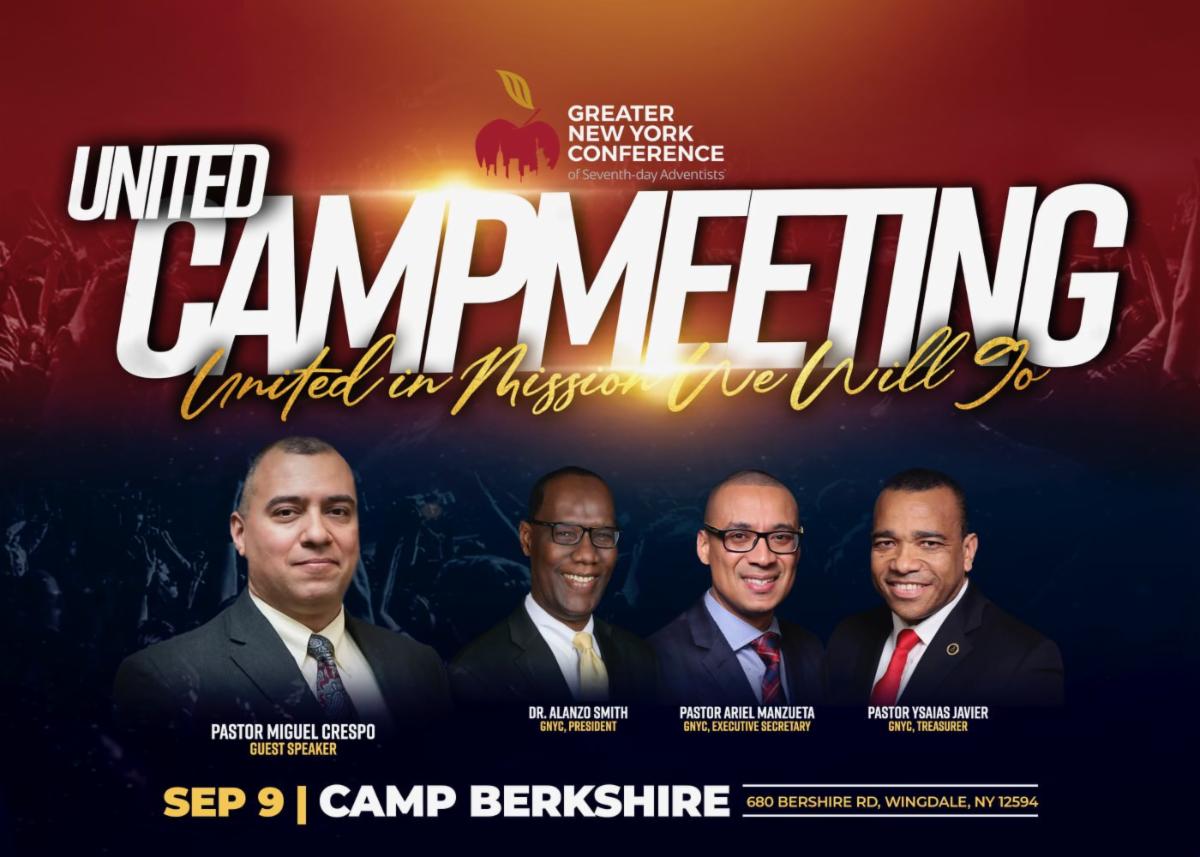 Dear Greater New York Conference Family
This year's camp season has truly been an extraordinary experience. We have seen record numbers in attendance across all our camp meetings, we have seen a great number of individuals give their lives to Christ in baptism, we have had transformative preaching and dynamic worship experiences, and the fellowship has been sweet.

But there is more!

Our United Camp Meeting is almost here! We are looking forward to a grand experience. This United Camp Meeting puts the Great in Greater New York.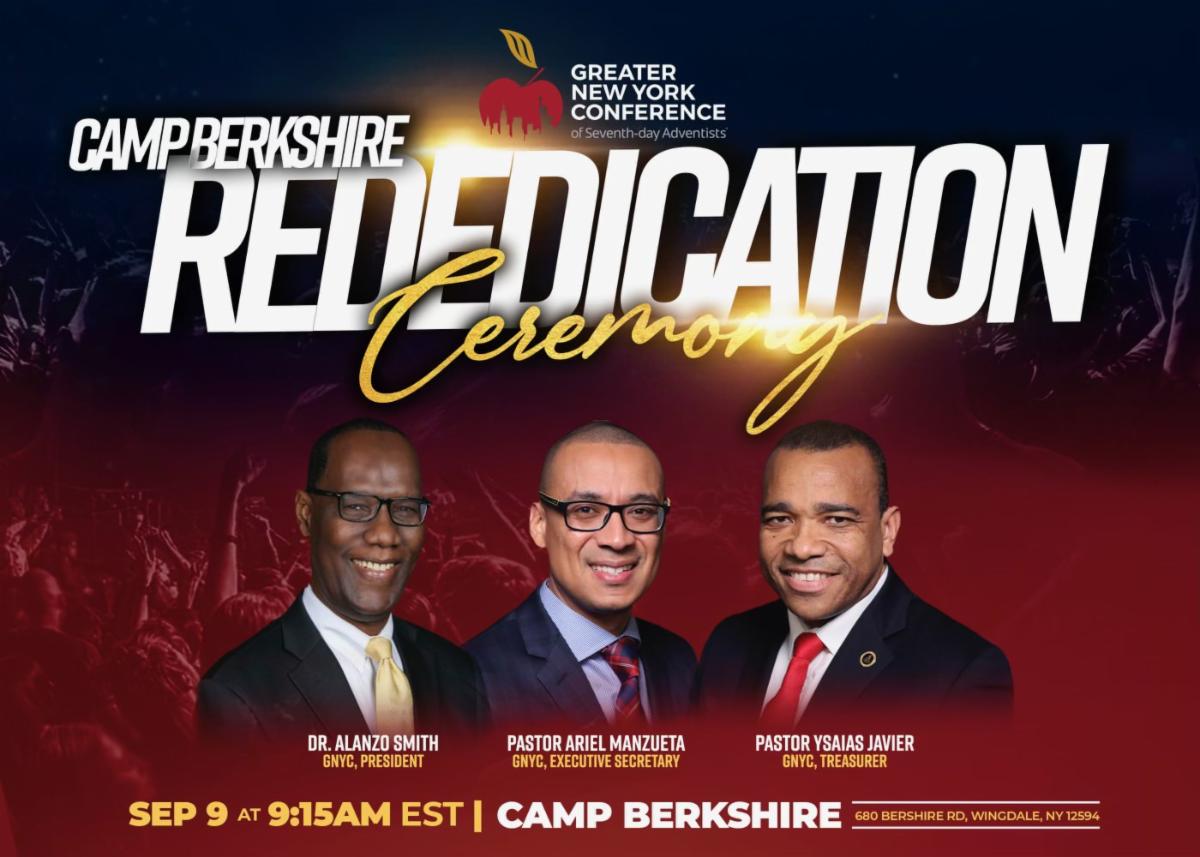 Camp Berkshire Rededication Ceremony
While we continue to celebrate the renovation and development project at Camp Berkshire, we recognize that this historic development has only been possible because of the blessings of our Lord and your faithfulness. We implore you to join us on Sabbath, September 9, at @9:15 a.m., at Camp Berkshire for a Rededication Ceremony.

Additionally, the evening's program will feature an exciting recognition and awards ceremony.

You cannot afford to miss all that is in store for you. Please prepare to spend the entire day at Camp Berkshire.

Come for the worship, stay for the fellowship.

We look forward to seeing you.